A new feature for 2015, in ReadEasy we search the book stacks of the internet so you don't have to.
Just looked up THE FIRST BAD MAN on Amazon. It has 10 five star reviews and 10 one star reviews. Will check back in a few mos 2 see who won.

— Miranda July (@Miranda_July) February 6, 2015
Hey! Buy tickets for our next show, No Return, here. It's on March 9 at City Winery NYC, and will feature the talents of author and journalist Ben Yagoda, playwright Sarah Ruhl, poet A.E. Stallings, best-selling horror author R.L. Stine, and Colbert Report and SNL writer Meredith Scardino.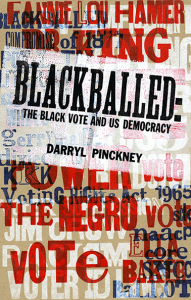 Darryl Pinckney on Selma… In this week's New York Review of Books, Darryl Pinckney puts Selma, Ava DuVernay's new movie about the voting rights marches in Alabama in 1965, led by Martin Luther King, Jr., to the historical-critical test. How much is really factual? Pinckney examines King's relationship with President Johnson (read also The New Yorker's Amy Davidson on why Selma is "more than fair to LBJ"), and fleshes out some of the movie's minor characters, whose screen time inevitably elides their contribution to history. Most telling, though, are the passages on Dr. King's infidelities. Of the moment Mrs. King is forced to confront her husband about them, Pinckney's clear about the artistic compromise we're presented with: "[King] has acknowledged his offense, but his remorse is part of a twenty-first-century pietistic portrait of a great man of the twentieth century… Not yet will any biopic of King show him cavorting in a hotel room, any more than it would deal with Garrow's contention that one of King's affairs was serious. And King won't say, as he is supposed to have said, 'Fucking's a form of anxiety reduction.'" And as a literary website, we couldn't let this go either: "A film based on a historical subject, even a beautifully shot one, can remind us without meaning to that although reading in the US is a minority activity, the book is still the only medium in which you can make a complicated argument." Yes! Darryl Pinckney is the author of Blackballed: The Black Vote and US Democracy (New York Review Books, 2014). Read more…
https://twitter.com/nhstein/status/563777313079169024
Short Cuts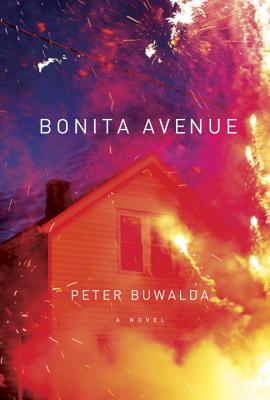 ¶ Grove Atlantic announces the launch of a new bookish website called Literary Hub, launching on April 8. Read more here.
¶ Happy birthday to James Joyce and Ulysses! Read our review of Kevin Birmingham's The Most Dangerous Book (The Penguin Press, 2014), about the book's writing and publication.
¶ Imagine Eddie Redmayne and Julianne Moore taking home live goats on Oscar night. Then read our co-founder Amanda Foreman on acting awards since Ancient Greece in The Wall Street Journal.
¶ Arthur Bradford answers the question "What, exactly, have you been doing for the past 14 years?" as Turtleface and Beyond: Stories (Farrar, Straus and Giroux, 2015) is published.
¶ Who will read Peter Buwalda's Bonita Avenue (Crown Publishing Group, 2015)? asks the Huffington Post. The answer: "Fans of Jonathan Franzen and dramatic family epics, as well as readers who enjoy books about lurid topics such as pornography and violent crime." YES. Read Chapter 1 here.
A very sad day for world literature. Two giants lost, North and South African. Assia Djebar and Andre Brink.

— Salman Rushdie (@SalmanRushdie) February 7, 2015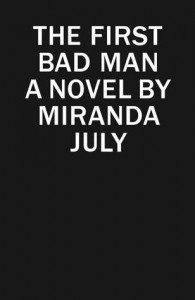 Elizabeth Day interviews Miranda July… "It's hard to fully take someone seriously in each medium," says Miranda July in an entertaining interview by Elizabeth Day in The Observer. "You just want them to be really good at one thing and then you can believe they care. All I can say is that the creative art of moving between the media is my process — genuinely. I've done it from the get-go." From performance art in the Pacific Northwest to short stories (No One Belongs Here More Than You) to movies (You and Me and Everyone We Know), July has indeed media-hopped throughout her career. Now, her debut novel, The First Bad Man, which was published by Scribner last month, is impressing everyone from Dave Eggers to Lena Dunham. Day and July discuss being labelled "whimsical," the feminist implications of Twitter ("It feels really good to think: 'Oh wow, it is actually in my control to impact on this woman's life'… you know: I can make someone's book of experimental poetry really sell!"), and female aggression, the subject of The First Bad Man: "It wasn't totally out of the question that if you went out and a guy was being a jerk, that you might get into a physical fight with him. That was the crowd I rolled with." Read more…
And finally… Listen to Californication and The X-Files star David Duchovny reading an excerpt from his book Holy Cow: A Modern-Day Dairy Tale (Farrar, Straus and Giroux, 2015):
Carry on the conversation over at Twitter!