ReadEasy is a new feature for 2015 — because life's hard enough already, amIright?
https://twitter.com/jenniferweiner/status/570321074988175360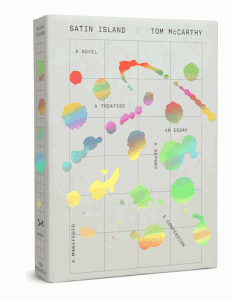 Last Wednesday Tom McCarthy joined Dennis Lim, director of programming at the Film Society of Lincoln Center, to discuss his new novel, Satin Island (Knopf, 2015), and to screen two avant-garde classics he considers to be in conversation with it: Antony Balch's 1963 Towers Open Fire, starring William S. Burroughs, and Johan Grimonprez's 1997 hijacking documentary, Dial H-I-S-T-O-R-Y. It was an extraordinary evening, with McCarthy and Grimonprez (a surprise and very welcome additional guest) at ease in an eclectic and ever-expanding frame of reference: Marvell, Spinoza, Cocteau, Tarkovsky, Lévi-Strauss, Warhol… Quoting Don DeLillo, in Dial H-I-S-T-O-R-Y, Grimonprez's narrators comment on the capacity of terrorists for "raids on human consciousness. What writers used to do before we were all incorporated." While the figure of the terrorist haunted McCarthy's debut novel, Remainder (2005), it's the figure of the Writer, Inc. — in the form of corporate anthropologist U. — who's at the center of Satin Island. The migration of ideas from universities into corporations, appalling to some, is evident in the metaphors for contemporary being that emerge in U.'s digressive narration: metadata, buffering, and so on. It's an excellent novel. Grimonprez and McCarthy also screened the promotional short film they've made around a short passage from Satin Island, in which a skyfall — a prevalent McCarthyish trope — figures heavily.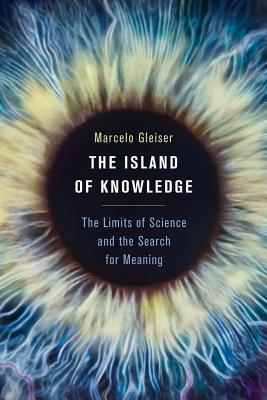 Marcelo Gleiser on a "scribe and bard of the human condition"… After the writer and neurologist Oliver Sacks's announcement that he is living with terminal liver cancer, his friend Marcelo Gleiser published this lovely article about the great man. In much of his work, as Gleiser points out, Sacks has taken as his subject "people imprisoned within their own selves, their humanity choked, begging to be recognized." His compassion, the breadth and depth of his humanity, is what characterizes his best writing. He is "a rare soul-reader among us, a golden heart that beats in resonance with an enlightened intellect and a refinement of feeling that finds the humanity cloistered in the deepest recesses of a damaged life." Marcelo Gleiser is the author of The Island of Knowledge: The Limits of Science and the Search for Meaning (Basic Books, 2014), which we reviewed here. You can watch his guest appearance at the House of SpeakEasy here. Read more…
For more great speakers, book tickets for our next Seriously Entertaining show, No Return, on March 9 at City Winery!

ReadEasy: an interview with R.L. Stine; a review of A.E. Stallings' Olives; a review of Ben Yagoda's The B-Side.
https://twitter.com/Eeeeelisaalbert/status/571354834248568833
Merritt Tierce on Elisa Albert's new novel in The New York Times: "After Birth cuts open the body of literature on mothering, birth, feminism, female friendship, female hateship — whether academic treatise or poem or novel — and wrenches out something so new we barely recognize it. Wet, red, slimy, alive: a truth baby."
Short Cuts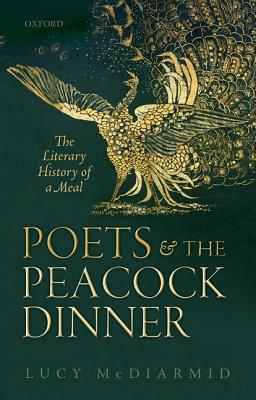 ¶   Dan Chiasson on when Pound and Yeats ate peacock… "The maneuverings of poets and literary people," writes Chiasson in The New Yorker, "jostling for fame behind the keyhole of glimpsed conviviality, is as old as Rome, older even; but [Ezra] Pound had a special gift for P.R." It's a tangential review of Lucy McDiarmid's Poets & The Peacock Dinner: The Literary History of a Meal (OUP, 2015), which, on this evidence, will be a riot.
¶   Karl Ove Knausgaard writes about his North American travels for The New York Times. Amazing. Also, Andrew Anthony's interview with Knausgaard for the Guardian.
¶   In The New Yorker, Andrea Denhoed accompanies Tom Wolfe to the New York Public Library to look at a small selection of the $2 million, 190-box haul of his papers acquired in 2013.
¶   "For all its emphasis on literature of the past, one could argue that the series gives context for how books are approached in the future." Kevin Nguyen interviews Edwin Frank, series publisher for the New York Review Books Classics.
Leonard Nimoy has died. I've set my phaser on "weep."

— Gary Shteyngart (@Shteyngart) February 27, 2015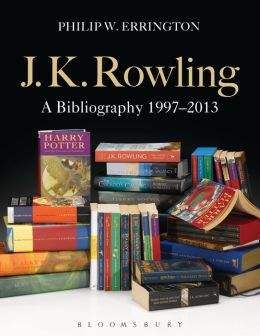 Alison Flood on the secrets of Harry Potter… In this tantalising preview of Philip W. Errington's J.K. Rowling: A Bibliography, 1997-2013 (Bloomsbury, 2015), Flood reveals some juicy Potter arcana, including the "classic dead letter drop" that took place between Rowling's agent and the Bloomsbury chief executive ahead of the publication of Harry Potter and the Order of the Phoenix. We also learn what The Goblet of Fire was nearly called, that the editing process for The Prisoner of Azkaban was so laborious that Rowling grew to hate the book, and that The New York Times best seller list described the first book as being about "a Scottish boy." Errington's book sounds like a welcome corrective to some of the more outlandish claims about Rowling's work while offering guidance on that old Antiques Roadshow chestnut: is your well-thumbed first edition worth anything?
From the archives -"In Praise of Women", a 2007 essay that appeared in "Girls Who Like Boys Who Like Boys." http://t.co/NqE5S7DPWH

— Andrew Solomon (@Andrew_Solomon) February 26, 2015
"Here's a question: when is it better to remember, and when is it better to forget?" Kazuo Ishiguro is best known for The Remains of the Day (1989) and Never Let Me Go (2005). His new work, The Buried Giant (Knopf, 2015), is his first novel in a decade. In this revealing video from Knopf Doubleday, Ishiguro gives his alibi for the ten-year gap between novels ("I blame my wife…") and discusses one of the main themes in his work: memory, both individual and community. You can read an excerpt from The Buried Giant here.
Carry on the conversation with us on Twitter!