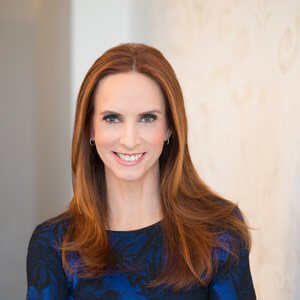 Faith Salie is an Emmy-winning contributor to CBS News Sunday Morning and a panelist on NPR's Wait, Wait…Don't Tell Me! She also hosts the PBS show, Science Goes to the Movies. Her book, Approval Junkie, a collection of essays chronicling her lifelong quest for validation, has been called "disturbingly hilarious."
On September 18, she will be speaking at House of SpeakEasy's Seriously Entertaining show, The Long Way, alongside Elliot Ackerman, Sofija Stefanovic, and Richard M. Cohen. We spoke to Faith ahead of the show.
What is your earliest memory involving reading or writing?
Sitting on my mother's lap as she reads me The Giving Tree in a rocking chair, and falling asleep as a small child, listening to my father compose his doctoral dissertation on the typewriter in the next room.
What is your favorite line from your current work?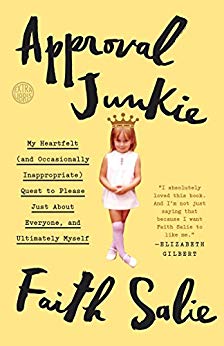 I'd rather fail dramatically than risk complacency.
Focus on being beautiful if you want to get something from people. Focus on being smart and/or funny if you want to give something to people.
The vulnerability of wanting approval, the shared human-ness of the appeal, and the honesty of appreciating it deeply mitigates any of its aggressiveness.
What is your favorite first line of a novel?
Can there be any answer other than: "It is a truth universally acknowledged, that a single man in possession of a good fortune, must be in want of a wife." Jane Austen, Pride and Prejudice
What advice would you give to aspiring writers?
Creativity is subtraction. I saw it on a sign leaning against the wall outside the kitchen of Noma, a restaurant in Copenhagen that's been repeatedly named the best restaurant in the world. A good editor saves you from yourself every time. But you have to vomit up enough material to give them something to flush down the drain.
What writer do you wish you could share with the world?
Wilkie Collins for pleasure. Caitlin Moran for woke-ing folks.
What are you reading right now?
Two Quinns at once: A romance novel by Julia Quinn, whom I interviewed for my Audible series on sex & love in literature. Testing for Kindergarten by Karen Quinn, because I have to get my 4-year-old daughter into kindergarten, because Manhattan. These books balance each other out.
Are there any quotes you use to inspire you?
Teddy Roosevelt: "Comparison is the thief of joy."
Anais Nin: "Life shrinks and expands in proportion to one's courage."
Lao Tzu: "Do your work, then step back. The only path to serenity."