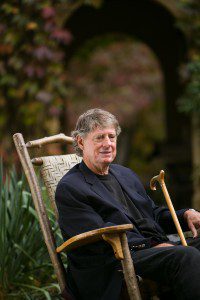 Richard M. Cohen is a journalist and producer, having spent 25 years in network television news on shows such as PBS's McNeil Lehrer Report and The CBS Evening News, where he was the recipient of numerous awards in journalism, including three Emmys, a George Foster Peabody and a Cable Ace Award. Cohen is the author of a number of New York Times bestselling books, including Blindsided, Strong at the Broken Places, and, most recently, Chasing Hope.
On September 18, he will be speaking at House of SpeakEasy's Seriously Entertaining show, The Long Way, alongside Faith Salie, Sofija Stefanovic, and Elliot Ackerman. We spoke to Richard ahead of the show.
Describe your writing style.
My writing style grew out of my years in television news. I learned that readers would say, Show me, don't tell me. I try to write visually and take the reader to whatever I am describing.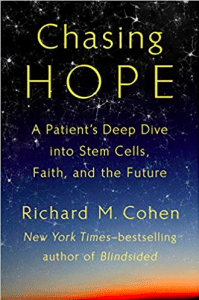 What is your earliest memory involving reading or writing?
As a child, I was an avid reader. My earliest memory of books is the Hardy Boys series, especially The Tower Treasure. Maybe it was that high adventure that drove me into journalism.
What is your favorite first line of a novel?
"All this happened, more or less." In Slaughterhouse Five, Billy Pilgrim gets "unstuck in time." In my head, I travel through the years of my life.
What advice would you give to aspiring writers?
Be sure you want to write, not to have written.
What writer past or present do you wish you could eat dinner with?
Kurt Vonnegut, of course.