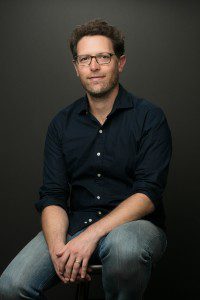 Stefan Merrill Block is the author of The Story of Forgetting, an international bestseller and the winner of Best First Fiction at the Rome International Festival of Literature, The Ovid Prize from the Romanian Writer's Union, the 2008 Merck Serono Literature Prize and the 2009 Fiction Award from The Writers' League of Texas. Stefan's novels have been translated into ten languages, and his stories and essays have appeared in The New York Times, The New Yorker Page-Turner, The Guardian, NPR's Radiolab, GRANTA, The Los Angeles Times, and many other publications. His new novel is Oliver Loving.
Stefan is speaking at House of SpeakEasy's Seriously Entertaining show on March 20th, A Matter of Time, alongside David Enrich, Duncan Hannah, and Joselin Linder. We spoke to Stefan ahead of the show…
Describe your current project:
A family in crisis, a town torn apart, and the boy who holds the secret has been cocooned in a coma for ten years.
One warm, West Texas November night, a shy boy named Oliver Loving joins his classmates at Bliss County Day School's annual dance, hoping for a glimpse of the object of his unrequited affections, an enigmatic Junior named Rebekkah Sterling. But as the music plays, a troubled young man sneaks in through the school's back door. The dire choices this man makes that evening ―and the unspoken story he carries― will tear the town of Bliss, Texas apart.
Nearly ten years later, Oliver Loving still lies wordless and paralyzed at Crockett State Assisted Care Facility, the fate of his mind unclear. Orbiting the still point of Oliver's hospital bed is a family transformed: Oliver's mother, Eve, who keeps desperate vigil; Oliver's brother, Charlie, who has fled for New York City only to discover he cannot escape the gravity of his shattered family; Oliver's father, Jed, who tries to erase his memories with bourbon. And then there is Rebekkah Sterling, Oliver's teenage love, who left Texas long ago and still refuses to speak about her own part in that tragic night. When a new medical test promises a key to unlock Oliver's trapped mind, the town's unanswered questions resurface with new urgency, as Oliver's doctors and his family fight for a way for Oliver to finally communicate― and so also to tell the truth of what really happened that fateful night.
A moving meditation on the transformative power of grief and love, a slyly affectionate look at the idiosyncrasies of family, and an emotionally-charged page-turner, Stefan Merrill Block's Oliver Loving is an extraordinarily original novel that ventures into the unknowable and returns with the most fundamental truths


What is your earliest memory involving reading or writing? I learned to read in secret. At four, I was deeply envious that my best friend, Scott, could already read aloud the menu items when we went to McDonald's. The adults all made a big fuss over Scott's precociousness, and I was desperate to learn the trick myself. I begged my mother to teach me, but she thought it better that I wait until I was at least five. An early childhood educator, my mother had read some compelling research that suggested it is perhaps best not to teach reading too early and to let other abilities develop instead. "Soon," she told me, "but not yet." But I came up with my own plan. Each day at Scott's house, I asked his older brother Drew to teach me how to sound out words, and soon I could manage a storybook on my own. When I unveiled my secret, my mother didn't seem upset at all – she seemed pleasingly impressed. And now I wonder if perhaps she masterminded this whole scenario? To make reading feel like something illicit and forbidden: there was likely nothing she could have done to make it feel more essential to me.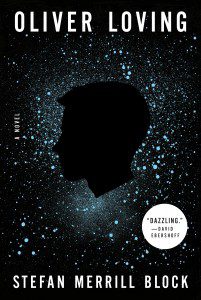 What is your favorite line from your current work? It is a long one, but this sentence feels true of the ways I spent whole weeks during the most anxious, perplexing stage of writing this novel: "Often, failing to write, Charlie set off for long aimless jaunts through Brooklyn, and when he came upon some metaphorically pregnant detail-the way the pigeons congregated on the Islamic slaughterhouse on Hamilton Avenue, a team of workers soldering up on the suicidal heights of the Brooklyn Bridge, the annual twin columns of white shooting into the sky from where the towers had fallen, the subway sunrise of an F train writing its cursive of light along the grimed tunnels of the Seventh Avenue station-Charlie would think of his brother, all these sights Oliver once imagined he might see himself, and he'd rush back to the lousy 215 square feet he rented, hopeful that the especially potent symbol he'd found on the street would be the flip of the switch, the drop of the ball, which would set the marvelous Rube Goldberg device of his book into whirling motion."
What is your favorite first line of a novel? Oh, I wouldn't be able to pick a favorite, but I think often of the opening of Toni Morrison's Beloved: "124 was spiteful. Full of a baby's venom." It's astonishing to think about all the ways these very short sentences invite the reader into the book. Before you can get a reader to engage with a novel's deeper questions, I think it's useful to pique interest with a smaller mystery: in this case, who or what is 124 and how can it/he/she be spiteful? How can a sequence of numbers be filled with venom, and what, exactly, is a baby's venom? It's that "baby's venom" bit that makes this opening so memorable. Those two words seem not to belong together, and yet they are instantly imagistic, as good openings should be – we are made to picture a furious, possibly very scary baby. They also beautifully establish what is to come: the lack of verb in the second line indicates the lyrically colloquial inflection of the overall narrative voice, and they also hint at one of Morrison's recurring themes, the horror that is held inside of beauty.
What advice would you give to aspiring writers? In my teaching experience, I've learned to be a little guarded when it comes to offering advice. Each writer has his or her own approach, and what works for me likely will not apply to someone else. Still, I wish that back when I was in school I had worried less about grades and career and spent more time reading the books I loved. And I also wish that I had found a way to share my work with others earlier; that process can be excruciating, especially when you are still just finding your footing as a writer, but I've learned how much others' opinions can accelerate your progress. I guess the only universal advice I would give to any aspiring writer is to read and to write as much as possible, but that ultimately reading might be slightly more useful than writing in the development of your own craft.
What writer past or present do you wish you could eat dinner with? In Madame Bovary, Flaubert warns, "Never touch your idols: the gilding will stick to your fingers." Over the years, I've been able to meet some of my favorite writers, and for the most part, I've been struck by the same perfectly obvious realization, which is both encouraging and disappointing: in person, genius writers are just people. Often writers save their more brilliant selves for the page, and I'm not sure that having a dinner with any of my heroes would be as rewarding as reading their best work. That said, I do find myself wishing that I could talk with the late E.L. Doctorow again. I met him just once, a couple years before he died, and I tried to ask some questions about his novels; I wanted to know exactly how he made the decision of how much he should stick to fact and how far he allowed himself to imagine. He started to answer, but we were at a cocktail party, and someone pulled him away for a picture.
What writer do you wish you could share with the world? I think often of a gorgeous, terrifying expressionist novel I read a few years ago called The History of History by Ida Hattemer-Higgins. It's a confrontation with Germany's dark past, and it evokes 20th century Central European masters through the filter of a young, 21st century perspective. It was published by Knopf, so it's not exactly a secret, but I have the feeling that the brilliance of that novel has not yet been fully celebrated.
What are you reading right now? I'm writing a novel that will largely be set in Vienna in the 1930s, and so I've been reading my way through some of the Austrian greats: Stefan Zweig, Joseph Roth, Rainer Maria Rilke, Arthur Schnitzler, Robert Musil. At the moment, the book on my nightstand is a thoughtful series of essays by Carl E. Schorske, called Fin-de-Siecle Vienna: Politics and Culture.
If you could live inside a fictional world, which one would you choose? Since my teenage years, I've carried around a longing for an idealized version of Greenwich Village in the 1950s and 60s. My notion of The Village at that time might come largely from non-fiction – Mayor of MacDougal Street by Dave Van Ronk and Chronicles: Volume One by Bob Dylan are especially vivid for me– but I'm certain that my idea of it is also false, romanticized by outside forces and by my own sense of nostalgia. I know that, in that moment, daily life in The Village probably did not feel as exhilarating, revolutionary or inclusive as it seems to me now, but it still feels unfair that I'll never get to see it firsthand.
Are there any quotes you use to inspire you? At the end of each of my novels, I've found myself wanting to make a radical break from the kind of book I've just written. It's a disappointing and even threatening sensation: why do I end up wanting to turn away from a way of writing that once felt so true to me? Shouldn't I know by now what sort of book I want to write? But then I think of this line from Zadie Smith's brilliant speech, That Crafty Feeling: "Fictionally speaking, the nightmare is losing the desire to move." I try to believe Smith's message, that changing one's mind about how to write is what allows one to continue.