Summer 2014 |
Summer Reading and the Livin' is Easy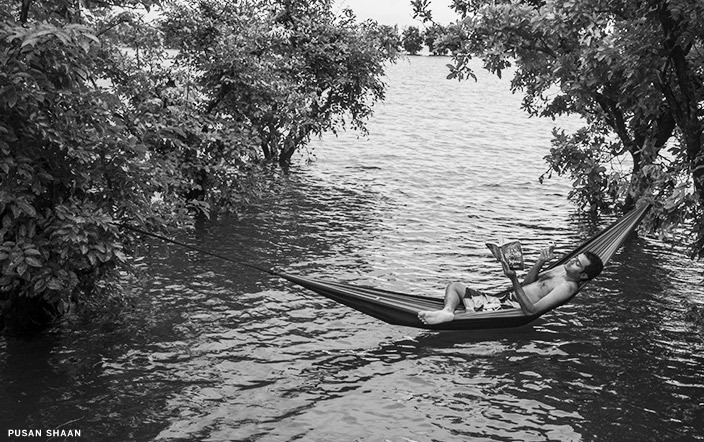 After a glorious six shows in which we played with matches, questioned what it is to be a man, inquired if you were for sale, made emergency plans in case the ink ran dry (it didn't, thank goodness), and ultimately fell for perfection, we're just about ready for a holiday.
But panic not as we shall return in the fall. The game's afoot on Monday, September 29 as we don our deerstalkers and venture Inside The Lie, while on Monday, November 17 we discover why, despite its moss-gathering skills, the rolling stone still can't get No Satisfaction.
That was then.  This is now.  What books are you packing for your beach / jungle / arctic tundra trips?
Fiction, perhaps? Try Emma Straub's New York Times bestseller The Vacationers, David Gilbert's marvellous & Sons, or dip into one of Adam Rapp's surreally fantastic books. If you're more poetically inclined, J.D. McClatchy and Jeffrey McDaniel have excellent new collections for you.
As for nonfiction, you're spoiled for choice. Read about The Men Who United the States in Simon Winchester's latest. Discover the real Count of Monte Cristo in Tom Reiss's Pulitzer Prize winner. Check into the Hotel Florida for a drink with Hemingway and Amanda Vaill. Meanwhile, discover whither feminism with Debora Spar. Check out our blog for more ideas!
Stay in touch on Twitter, Facebook, and Instagram, and be sure to catch our regular blog posts to make sure you're up to date on the best new books.
All events are held at City Winery, 155 Varick Street, New York, NY
6pm Doors / 8pm Start
Schedule Subject to Change
September 29

 

| Inside the Lie