| | | |
| --- | --- | --- |
| | THE HOUSE OF SPEAKEASY IS A HOME FOR CLOSE ENCOUNTERS OF A LITERARY KIND: A PLACE WHERE AUTHORS AND THEIR AUDIENCES COME TOGETHER IN INNOVATIVE AND SUSTAINING WAYS. MORE | |
February 1 | Gala 2016 | I'll Have Another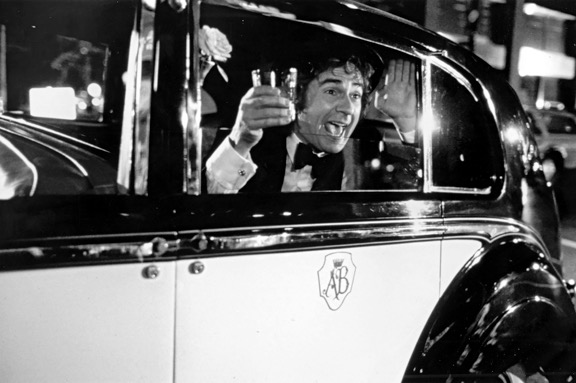 Friends old and new, lovers of a snifter and the page: join special guest host Salman Rushdie at our gala on February 1 as we celebrate the House of SpeakEasy's second birthday!
Two glorious years of New York's #1 literary cabaret.
Two Seriously Entertaining years bringing writers and
readers together.
Two sizzling years of laughter and music; of drama
and revelation.
Are we sated? Never!
Buy tickets now for our special gala event: I'll Have Another — will you?
Seriously Entertaining Upcoming Shows
›
2.1.16
GALA: I'LL HAVE ANOTHER
›
3.7.16
IT'S NOT YOU
›
4.19.16
WHILE THE MUSIC LASTS
›
6.13.16
WHEN STRANGERS MEET
The gala will be held at City Winery • 155 Varick Street New York, NY

JOIN THE HOUSE OF SPEAKEASY FAMILY!
ENJOY DISCOUNTED TICKETS, SPECIAL INVITATIONS, AND TAKE YOUR
BOOKS TO THE BEACH IN OUR DISTINCTIVE SPEAKEASY TOTE BAG.

House of SpeakEasy has been selected as a WNYC STAR participant!

THE SPEAKEASY BLOG
by Charles Arrowsmith
Paradise of the Pacific: Approaching Hawai'i
Susanna Moore
Farrar, Straus and Giroux, 2015; 320pp
"There is no little irony in recognizing that the speed with which [the near-annihilation of the Hawaiian people] occurred," writes Susanna Moore in her engrossing new book, "serves as testimony to the generosity of spirit, patience, and adaptability of the Hawaiians themselves. In their grace lay their defeat." Paradise of the Pacific: Approaching Hawai'i, which was a worthy nominee for this year's National Book Award for Nonfiction, surveys the 120-year period between Captain Cook's arrival on the Hawaiian Islands in 1778 and their annexation by the United States in 1898. In little more than a century, an entire civilization was stopped in its tracks, its ontological outlook completely overthrown. A native population estimated to be as large as 800,000 when Cook arrived was, by 2013, smaller than 90,000. A culture condemned as heathen by the missionaries who arrived in 1820 was, within decades, literate and largely Christian. Sailors, whalers, merchants and tradesmen radically altered the ethnic makeup of the archipelago. In the end, it was the grandson of one of the first missionaries who successfully petitioned the US Congress to annex the Islands.
Moore is careful to position her history in the context of sweeping changesSee More >
WE SERIOUSLY LIKE